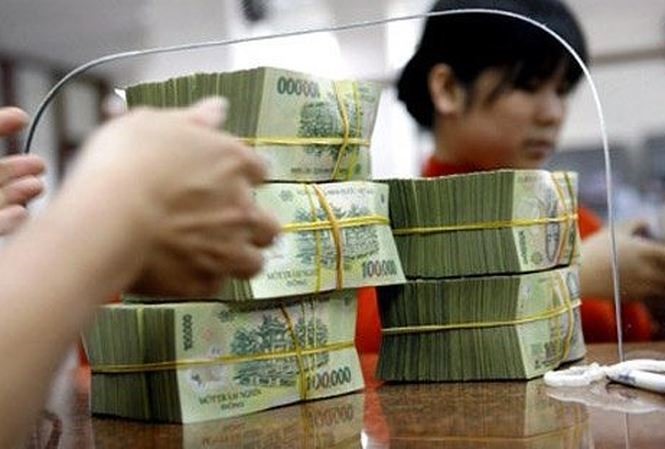 The central bank issued bills worth some VNĐ43 trillion (US$1.8 billion) in the past week. — Photo tienphong.vn
Viet Nam News
HÀ NỘI — The State Bank of Việt Nam (SBV) issued bills worth some VNĐ43 trillion (US$1.89 billion) in the past week to withdraw money from the banking system.
Reports from Bảo Việt Securities Co (BVSC) showed that the move was aimed to minimise the risks of inflation, especially after the central bank pumped a large amount of Vietnamese đồng to buy foreign currencies for the country's foreign reserves in the recent months.
According to SBV Governor Lê Minh Hưng, the SBV's net purchase of hard currencies in the first months of this year was worth more than $4 billion, raising the fund to a record high of more than $57 billion until February 6.
The past week also saw the interest rate of đồng loans in the inter-bank market decline sharply by 0.29 to 0.49 percentage points for most terms against the previous week.
Specifically, the overnight rate dropped to 0.91 per cent against more than 3 per cent before Tết (Lunar New Year). The rates for one-week and two-week loans also reduced to 1.17 and 1.44 per cent, respectively.
BVSC said the drop was normal, as it was forecast earlier that the idle money would return to the banking system after Tết.
The past week also saw the US$/VNĐ exchange rate increase significantly by 15 đồng to VNĐ22,761 per dollar, while the central bank reduced the daily reference rate by six đồng to VNĐ22,453. — VNS
Nguồn: vietnamnews.vn